Home Theater Design Brings Sports and Movies to Life
Discover How a Professionally Designed and Installed Custom Home Theater System Enhances Everything You Watch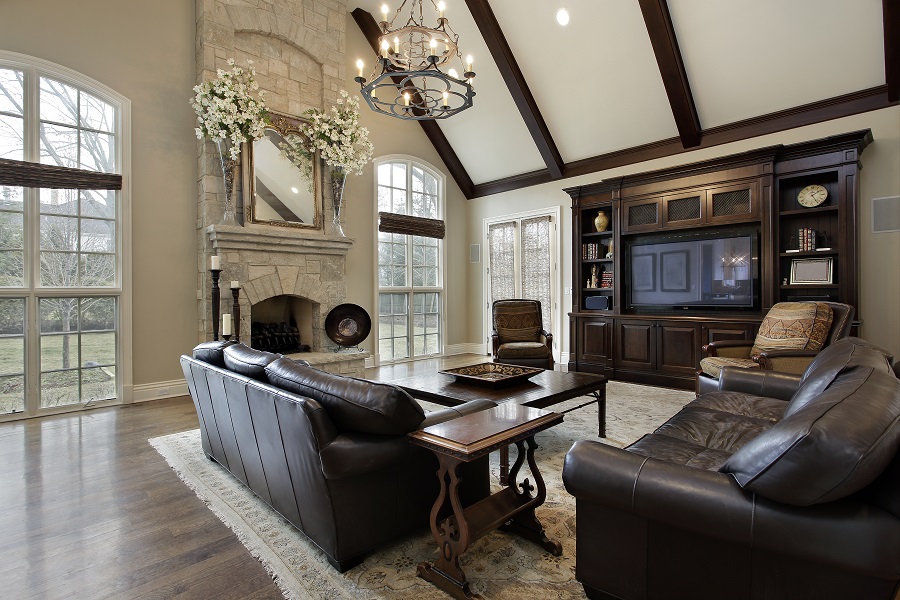 Movies, television, and sports are essential elements of our daily lives. Watching allows us to explore new worlds, be intrigued, or gain comfort with old favorites.
Regardless of what you watch, a system should fit into your décor, not the other way around. Our expert team can create a custom home theater system that brings you the thrill of the cinema and the excitement of sports without the need for extravagant rooms.
Do the possibilities for your home in the Massachusetts and Rhode Island region intrigue you? If so, continue reading to learn more.
SEE ALSO: Enhance Your Alfresco Fun with an Outdoor Audio System
See in New Ways
While décor sets the stage, how a film looks, feels, and enthralls you is paramount. Modern home systems envelop you in sound and vision that often meets or surpasses the highest-quality multiplexes. Imagine millions of pixels, true-to-life colors, incredible depth-of-field, and true cinema widescreen resolutions available at the touch of a button.
Watch current-run movies with all the detail the directors and cinematographers intended, bring new life to golden age classics, and enjoy television shows with a fresh eye. Cheering for the RedSox this season, you are transported onto the field, the breeze and smell of the freshly cut grass enveloping you. It's like watching from the commissioner's seat.
Sound for Vision
While traditional surround audio is compelling, it limits your ability to connect with the story and emotions on screen. Our design takes you deeper into the characters, plot, and music by transitioning you from an observer to a participant.
The technology produces a multidimensional sound field that encircles you and adds a sense of height and depth and a perception of inclusion. Whether it is the crack of Adam Duvall's bat, the slap of Pastrnak's shot, or the sublime swish of Jayson Tatum's 3-pointer, surround sound puts you right there.
Customized to Your Needs
Establishing a connection between you, the design of a room, and the technology installed is critical to the experience. This is why we do not sell a cookie-cutter package; our certified team listens to you before we generate a quote or recommend equipment.
Once we understand how and why you watch, we match the unprecedented ability to access an infinite selection of media from around the world with superior image quality. Your eyes are dazzled with stunning 4K and upscaled 8K video that blurs the line between you and the story onscreen.
Homes Built Around You
At Audio Concepts, we are passionate about providing technology solutions that improve how you work, live, and play—indoors or out. Are you ready to be excited about watching movies again? Schedule a consultation. Call us at 508.699.8819 or fill out our online contact form. We look forward to working with you.