integrated spaces
Enjoy smart technology that's simple to use and enhances your lifestyle throughout your entire home or facility. You always have the option to start in one area or a few areas and expand later. We'll help you determine the best solutions for your space whether it's new construction, remodel or retrofit. Explore the possibilities and discover how you can experience added convenience, comfort, security, and aesthetics.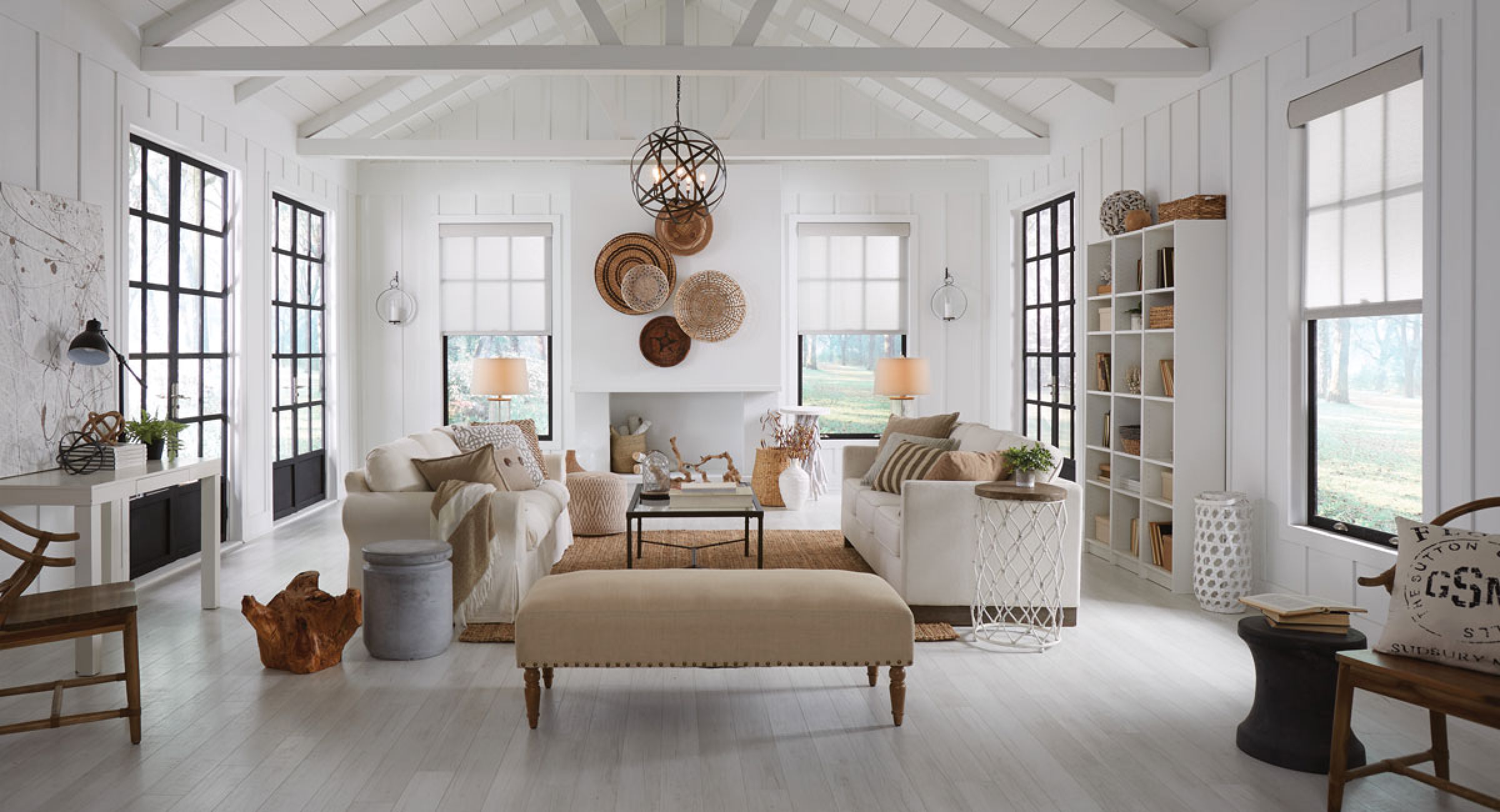 whole home
Create the ultimate lifestyle of comfort and convenience throughout your entire home with automation and smart home technology. Eliminate the need to walk from room to room to adjust shades, lights, temperature, and enjoy music and video in any room you want it to be. When you leave for work in the morning, press the "Away" button to turn off all the lights, lock doors, arm the security system, set the temperature, lower shades, and power down non-essential devices. Entertain with ease not having to run around the home to set lights, shades and music to create the perfect ambiance. Whether from an easy-to-use touch screen, remote, customized keypad or mobile device, whole home control of your Boston, MA property is always at your fingertips.
common solutions
Smart Home Automation

Centralized Distribution

Lighting Control

Audio / Video

Surveillance

Networking / Telecoms
bedroom
Passionate about music? Enjoy some upbeat tunes when you shower in the morning. Watch the morning news on your mirror TV when you get ready. Turn your Boston, MA bathroom into a private spa and use a waterproof remote to select relax while soaking in the Jacuzzi tub and adjust home audio volume, lights, temperature and jet speed. Maximize comfort and convenience by automatically heating your bathroom floors and towel warmer 30 minutes before you get up in the winter.
common solutions
Smart Home Control

Lighting Control

Motorized Window Treatments

Hidden Audio / Video

Multi-room Music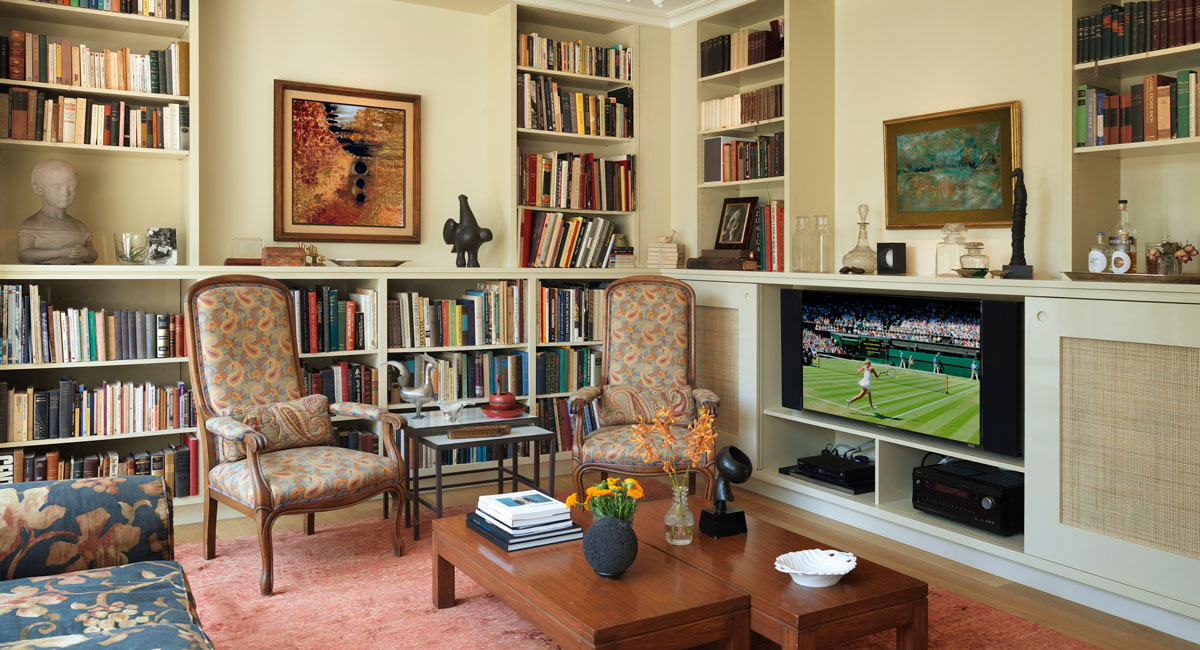 media room
Some of the most exhilarating surround sound systems are not found in movie theaters. They can be found in living rooms, family rooms, master bedrooms and outdoor patios that serve dual functions. In fact, almost any room in your Newport, RI home can be recreated into a multi-purpose media room, concealing a home theater that only reveals itself at the touch of a button. Along with a
customized home theater design
, we can engineer hidden screens and speakers that descend from ceilings, hide inside framed artwork, or rise from specially-designed furniture.
common solutions
Smart Home Control

Home Media

Lighting Control

Motorized Window Treatments

Hidden Audio / Video

Networking

Acoustics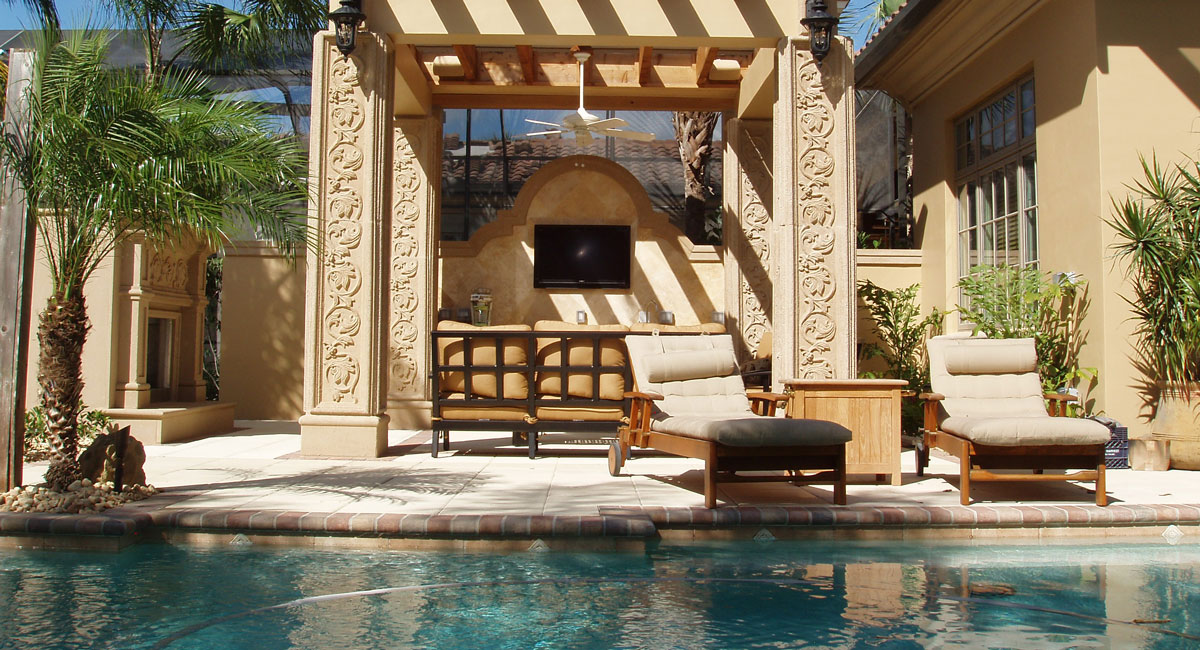 outdoor
It's a beautiful weekend afternoon, why not have family and friends over for a barbeque? Watch your favorite sports team and then wind down the evening with some great tunes from your outdoor speakers, and perhaps take a dip in the pool or hot tub. There's a wide range of technology solutions built to withstand outdoor elements without compromising performance. Add music, video, and lighting control to make the perfect entertaining space or a personal retreat for relaxing after a long work day. Outdoor TVs weather the storm and sun while minimizing glare for quality viewing even on a bright day. Outdoor lighting automatically adjusts at sunset to create ambiance and enhance safety in your Boston, MA or Newport, RI backyard.
common solutions
Smart Home Control

Outdoor Entertainment

Lighting Control

Pool / Spa Control

Security

Audio / Video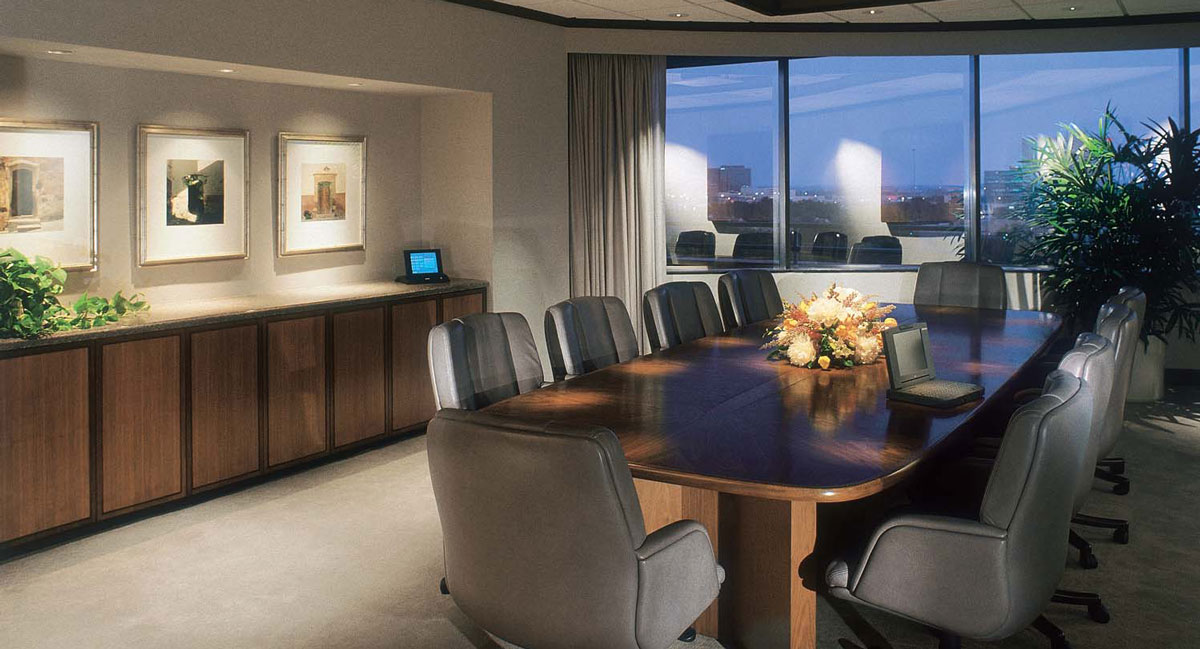 boardroom / conference room
Don't waste time in meetings trying to get the room technology to launch a presentation. An automation system makes it possible for virtually everything in your office or business to work together, from lights to thermostats, TVs to projectors, audio systems to communication, skype and zoom integration, and much more so your ideas of control can be as unique as your business. A boardroom or conference room stuck in the old century surely can't meet the efficiency, productivity, and elegance of a boardroom integrated with the most up-to-date systems modern technology has to offer. Gather around, and "Get It Done" in class with a single ease-to-use touch device to control the room for multi-media presentations, telepresence or video conferencing.
common solutions
Integrated Room Control

Audio / Video

Phone Systems

Video Conferencing

Networking

Lighting Control
house of worship
Create a dynamic and comfortable worship experience in a Boston, MA church, synagogue, cathedral or mosque with integrated control and building automation from a centralized touch screen or keypad. Optimize the atmosphere for education and communication between congregants, clergy, staff, and visitors with centralized control of lights, window treatments, climate, audio and video. Easily and efficiently make adjustments for when the space is used for other purposes with different requirements. Simple one touch control enables multi-source projection and multi-window displays. Highlight architectural features or direct attention to speakers, musicians, and clergy during a service with intelligent lighting, camera control, and church audio systems. Secure and protect property with integrated security alerts and surveillance from a smart device on and off premises. Wireless solutions available to help preserve historic structures.
common solutions
Audio / Video

Centralized Distribution

Presentation Technology

Lighting Control

Streaming