Gift Yourself and Your Family a Home Theater Installation This Season
Bring Your Family and Friends Together for a Stunning Movie-Watching Experience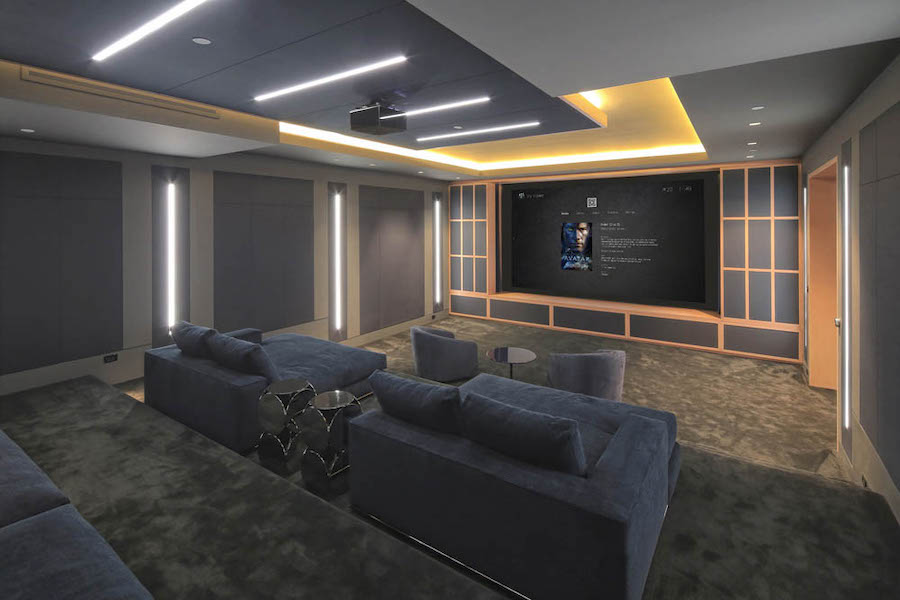 Movies allow us to escape everyday stressors and escape into a story. They can bring people together, which is especially important around the holidays. If you're a movie lover, you should consider getting yourself a gift this season in the form of a home theater installation. You'll love the stunning display and crisp audio that accompanies your favorite films and the opportunity your theater provides to connect with family and friends. Watching a movie or game on your 4K screen is a perfect way to gather your loved ones together this holiday season. Keep reading to learn more!
SEE ALSO: Enjoy Whole-Home Audio with a Sonos Home Speaker System
Stunning Display For All Entertainment
Whether you're watching the latest Disney animated film with your kids or the Patriots game, you'll get a visually stunning experience. Sony offers a variety of 4K TVs, and even one 8K TV, as well as 4K laser projectors that will make every detail crystal-clear. No matter what you're watching, you're bound to be blown away by the picture.
When designing your home theater, you can choose between an OLED TV or a 4Kprojector and screen to install in your home theater. If you're unsure which would best suit your preferences and the needs of your space, don't worry! The Audio Concepts team will be there to go over your options and give opinions on what we think would work best in your space.
Pair your beautiful display with a Kaleidescape media server offering access to a library of thousands of 4K movies. Make the most of your high-end equipment with the only digital provider of lossless audio and reference video quality that provides images 10x brighter than those of traditional streaming platforms.
High-Fidelity Audio
Every high-definition display should be paired with crisp surround sound that immerses you in the film or show. Companies like Paradigm make truly theatrical speaker systems, with everything from large towers to bookshelf speakers, as well as easy-to-move subwoofers. They also have in-wall and in-ceiling solutions if you want a discreet surround sound system. Whatever you choose, you're bound to get an audio experience that rivals the theaters.
Rewatch Your Favorite Movies Any Time
It's fun to watch a new movie on state-of-the-art movie theater equipment. But it's unlikely you'll ever get that opportunity again when that movie is done running in theaters. However, when you have a custom home theater, you can rewatch your favorite movies on premium AV equipment time and time again! You'll be able to experience every film with stellar visual and immersive audio and not be limited to what's playing in the movie theater.
Turn Your Home Into a Premium Entertainment Spot
Whether you're hosting a sleepover for your kids or a Super Bowl watch party for your friends, a home theater can turn your home into the perfect place for entertaining. Your friends and family will be blown away by the best-in-class AV equipment and carefully curated design. After watching one movie, show, or game, your friends and family will want to come back time and time again.

Home theaters are especially useful around the holidays when many people want to spend more time with their loved ones. You can have a holiday movie marathon with your family or any other entertainment you prefer. Movies have a way of bringing people together, and your theater will only help with that.

Are you ready to give yourself and your family a home theater installation? Then you should contact Audio Concepts! Our expert team provides unique home theater solutions across New England and can help you design your dream home theater.

No video selected.