Make the Most of Your Sonos System With Control4
How Whole Home Audio Will Transform Your Lifestyle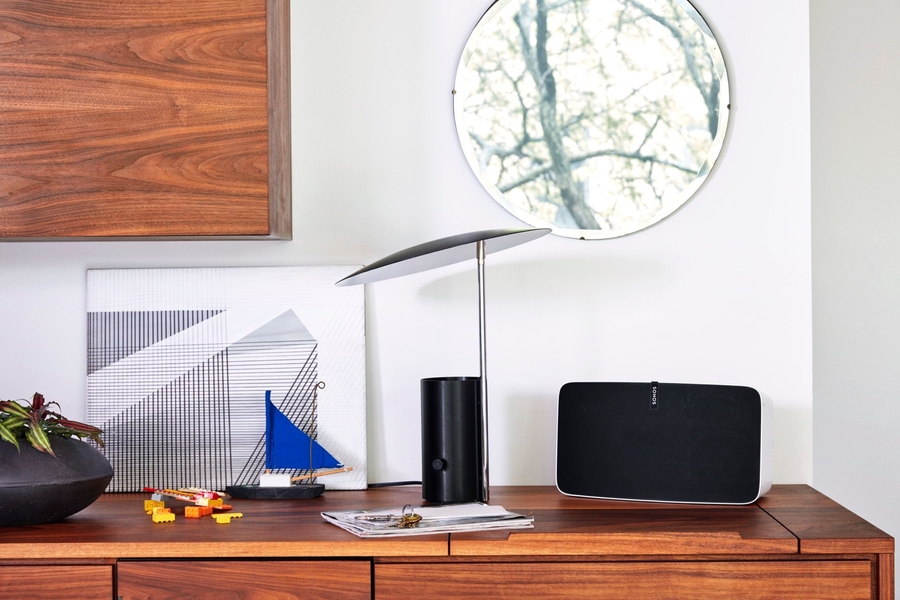 No matter your current listening habits, a whole home audio system will completely enhance the way you enjoy music, podcasts, the news, and more. Don't believe us? Imagine getting ready in the morning. As you walk from your bedroom to the bathroom and kitchen, your favorite tunes follow your every step. And with each speaker activated from one app on your phone, you'll listen to more music and podcasts than ever. It's all just one press of a button or voice command away.
Whether you already own Sonos speakers or not, Sonos makes it simple to build a whole home audio network. However, you can take your music experience even further with a Control4 smart system. How do Sonos and Control4 work together? Continue reading to discover the possibilities for your Boston, MA-area home.
SEE ALSO: How a Lighting Control System Makes Your Home Healthier
Connect Every Speaker to One System
Even if you own speakers by other manufacturers, you can sync them all to the same multi-room system with Control4. And if you have analog speakers that aren't capable of wirelessly streaming Spotify or Apple Music, the Sonos Amp lets you convert analog devices to wireless. Now you can select music on your phone and listen to the entire house play in unison. This works on architectural speakers, too, so you can enjoy the minimalistic aesthetic of hidden audio. And if you're a vinyl lover, you can connect your turntable to the whole home set up and listen to your favorite LPs.
Managed from One App
While Sonos does have its own app, with Control4, you'll be able to adjust the music in the same place you access lights, security, HVAC, and more. You can even use a tablet or control panel on the wall dedicated to your Control4 system. Tap on the lights and music simultaneously or tell Alexa to set the house for dinner. Instantly, the lights will dim, music will start, the temperature will adjust, and the atmosphere is exactly what you imagined.
Create Custom Scenes
Our favorite feature of Control4? The ability to create custom scenes that you can save and relive whenever you desire. A "Party" setting can instantly shift your tunable lights to fun colors and turn on your party playlist. In the home theater, a "Movie" setting will lower motorized shades, dim the lights, and turn on your display and speakers. The When>>Then feature allows your technology to react to each other like dominos. When you turn on your outdoor audio, for instance, the patio lights will turn on, too.

Ready to bring whole home audio and Control4 to your house? From Boston to Portsmouth and Providence, we service all of New England with smart technology solutions. To install multi room audio in your home, contact Audio Concepts here.

No video selected.