Is a Surround Sound System Really Worth It?
Love the Experience of Being Immersed in Your Media of Choice? Check Out Surround Sound!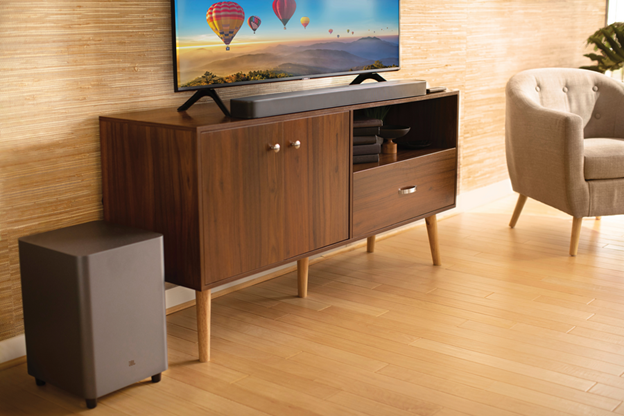 We won't lie to you and say that surround sound systems are inexpensive—they're not cheap. But for most, they are decidedly worth it.
You might wonder why you should even bother with a surround sound system for your Boston-area home. After all, many modern TVs come with fantastic speakers already, right? Shouldn't that be sufficient?
We don't think so. Keep reading to see what you should know about surround sound and why we think you should choose us for the installation.
SEE ALSO: 4 Features That the Best Custom Home Theaters Share
Do You Want an Immersive Experience?
When the shades go down, the lights fade, and it's time for a movie, what kind of experience do you want?
When we talk about surround sound systems with our clients, we emphasize the biggest benefit to a surround sound system—feeling like you're in the middle of the action.
Not everyone is going to agree with us here. Some people really do like to have the sound coming from one area (right in front of them), especially when watching certain types of movies or playing certain types of video games, or even when the TV is just on as background noise.
For example, if sudden loud noises (like those found in a horror movie) scare you more than you'd like them to, and if you like watching horror movies, then you might not actually want to have a surround sound system. The same can be said for scary video games. Many video games today are so realistic that they can become truly terrifying.
In most cases though, even our customers who love horror movies want to be immersed in the action (or suspense, in this case). What a surround sound system does is to make it feel like you're in the middle of a battlefield, for example, or in a dark hallway. You'll feel like you're walking right beside the hero as he draws his sword. That immersion can completely change the experience of watching a movie or playing the latest and greatest video game.
And for those times when you don't want to feel immersed and want to feel more like you're watching from a distance, you can always turn the system off and use your TV's speakers.
Everyone Is Different
We recognize that our customers all have different needs. Whether you want a top-of-the-line home theater experience or just want to enhance your existing system without having a surround sound system that's always on, we'll customize the right solution for you and your family. We will also determine how many speakers you need, depending on your room size and acoustical needs, as well as the ideal placement for each one.
Let's Find Out What Surround Sound System Is Right for You
Contact us today, and we'll take a look at your current setup and see how we can enhance it with the perfect surround sound system. We look forward to speaking with you about improving your entertainment setup!

No video selected.