2 Must-Haves When Building Incredible Home Theater Systems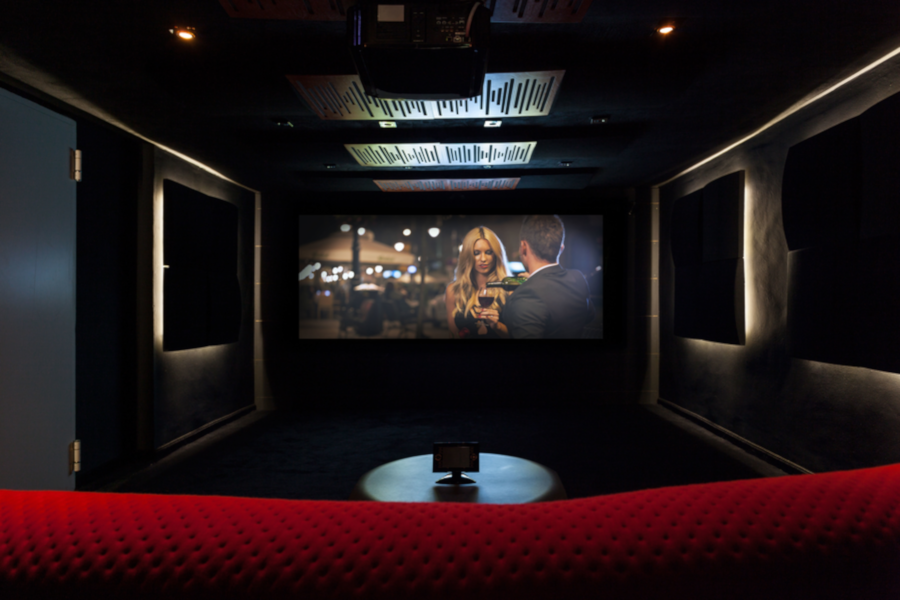 Home theater systems have come a long way in the past 40 years, and with the advent of smart home technology, a small-scale revolution in New England home theaters is underway.
We recently worked with one of our top customers in the Boston area, building them a system that gives AMC a run for their money—we used a combination of the Control4 HC-800 (a staple in most modern smart homes), Triad Speakers, a Lunette Series projection screen, and a high-end Sony 4K projector to create the home theater of their dreams.
If you're thinking about building a home theater system and want some of the best tech around, then you need to follow our customer's example and investigate these two brands: Control4 and Sony.
SEE ALSO: 4 Features That the Best Custom Home Theaters Share
Control4 Changes Everything
To put it simply, Control4 is one of the most innovative smart home tech companies around. For many homeowners who are beginning to convert their homes into smart homes, it's often the case that they focus on the "big project" they want to complete (like a home theater system) and fail to consider how the not-as-fun-but-just-as-important technology that underlies the entire smart home itself plays a role in making the "big project" turn out the way they'd dreamed.
That's why we always try to back our Boston customers away from the cool and sexy tech that gets them excited and start them off with something like the Control4 HC-800 mentioned above. Essentially, it's a powerful computer that can control all the smart tech in your home. If you don't invest in something like this, your home theater isn't going to be able to perform at its top capacity.
When you start loading a home up with tech, you start to hit processing and power limits. You need the infrastructure in place to support all the fancy tech your home theater needs. The Control4 HC-800 is the first and most important piece, the base on which so much of the smart home sits.
After that, Control4 offers other home theater system components—like the Triad Speakers or the Neeo Remote—that are critical to the experience you're trying to craft, but it doesn't check all the boxes: for that, we need Sony.
Sony Makes the Magic Happen
With Control4 products, you're setting up a solid base for Sony to sit on (assuming you've got a quality projection screen in place). Sony 4K projectors are perfect for both the movie enthusiast and the gamer, giving you colors and performance that you'll be hard-pressed to match without dropping $10k or more for some of the truly high-end projectors out there.
What really stands out about many of the Sony projectors is their incredible black level performance. Many times, projectors struggle to create a decent experience when compared to many modern smart TVs, but Sony hits it out of the park. And because you've started with the Control4 basics, you're going to get great performance out of your Sony projector.
Let's Build Your Dream
Ready to build the home theater of your dreams?

Contact us today and let's talk about how we can help you make it a reality.

No video selected.