Sony Gives You the Ultimate Football Viewing Experience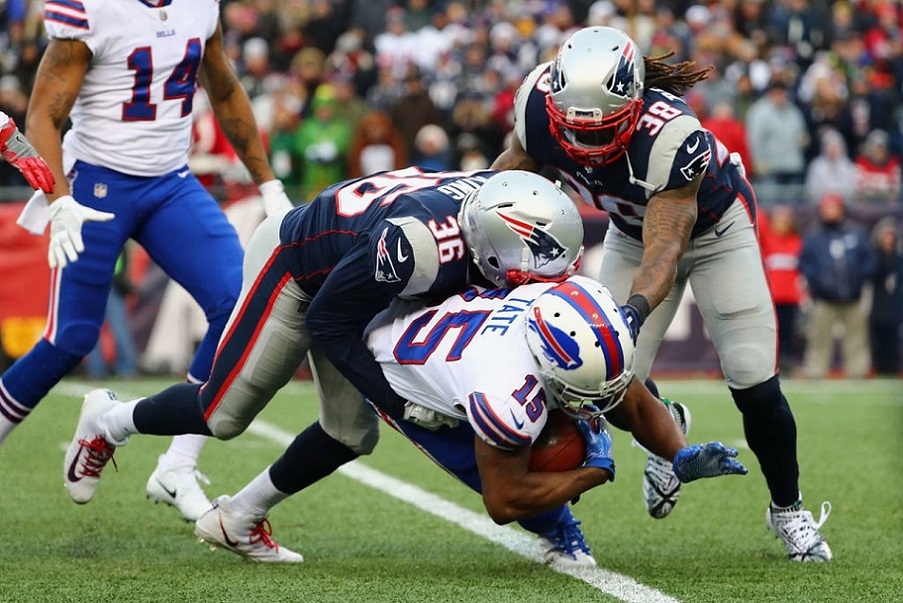 Pro football season is in full swing, gearing up for the Super Bowl on February 13, 2022. If you're an avid fan of the New England Patriots or another team, you don't want to miss a single play. Fortunately, you can catch every game in living color – just like you're in the stadium. The Sony 100" TV (BRAVIA XR X92) offers a vivid 4K HDR display with state-of-the-art features. It's a must-have for home theater systems!
In any home theater, whether you're watching a movie, TV show, or game, the Sony XR X92 takes your experience to the next level. In fact, you may even prefer your home theater over the stadium. Keep reading to see why you need the Sony's 100" TV in your Boston, MA, home.
SEE ALSO: The Benefits of a Professional Home Theater Installation
How Big is Big Enough?
The average size of most TVs is approximately 50". Even though that is bigger than TVs of years gone by, it's not nearly big enough for your home theater. The display size you want depends on your personal taste. Some people have the space for a 200" screen and projector system. Others prefer a home theater that's a little more quaint. The Sony 100" TV is the ideal compromise. Although it's not as big as a 200" screen, it certainly provides an incredible big-screen experience. How does it happen? We outline everything below!
A Precise 4K Picture
Even though they try, many TVs do not display realistic images that make you feel like you're watching something live. The Sony XR X92 changes everything. Due to Sony's revolutionary processor, it produces picture quality that feels natural, real, and deep. The technology uses human perspective analysis to cross-analyze and optimizes hundreds of thousands of elements in the blink of an eye. The result is an ultra-realistic picture that's full of lifelike contrast.
More Than a Billion Colors
The TVs of yesteryear had their limitations, especially regarding color. They could only display a limited number of hues. However, the cognitive processor of the XR X92 accesses a wider palette of colors (more than a billion) and reproduces each with subtle differences – just like you'd see them in the real world. This includes extended hue and saturation, vivid shades, and realistic textures. Watch anything on the 100" Sony TV, and you'll see an impressive picture that is natural to the human eye.
Blur-Free Scenes
Here's where it gets even better! When you're watching football, you want to see crystal-clear action – with no blur. Blur not only makes the movie or game unrealistic, but it puts a strain on your eyes. Sony's XR Motion Clarity technology cross analyzes data in a split second to ensure action stays smooth, bright, and clear. This, along with amazing color and contrast, provides a real-to-life viewing experience no matter what you're watching.
One-Touch or Hands-Free Entertainment
With a TV that's as smart as the Sony XR X92, it only makes sense to include voice control and automation features. Just use your voice to control the TV. Search by genre or a specific title to find what you want. This feature is also available with your smart home system. When you integrate your TV and surround-sound with your home automation system, you enjoy one-touch (or voice) control of your entire home theater system – as well as every smart technology in your home.

Ready to upgrade the home entertainment experience in your private cinema? The Sony 100" TV helps you get there! Find out more by calling Audio Concepts or filling out our online contact form to schedule a consultation. We look forward to hearing from you!

No video selected.