A Modern Take on Home Media Rooms
How Multipurpose Media Room Design Offers the Perfect Space for Home Entertainment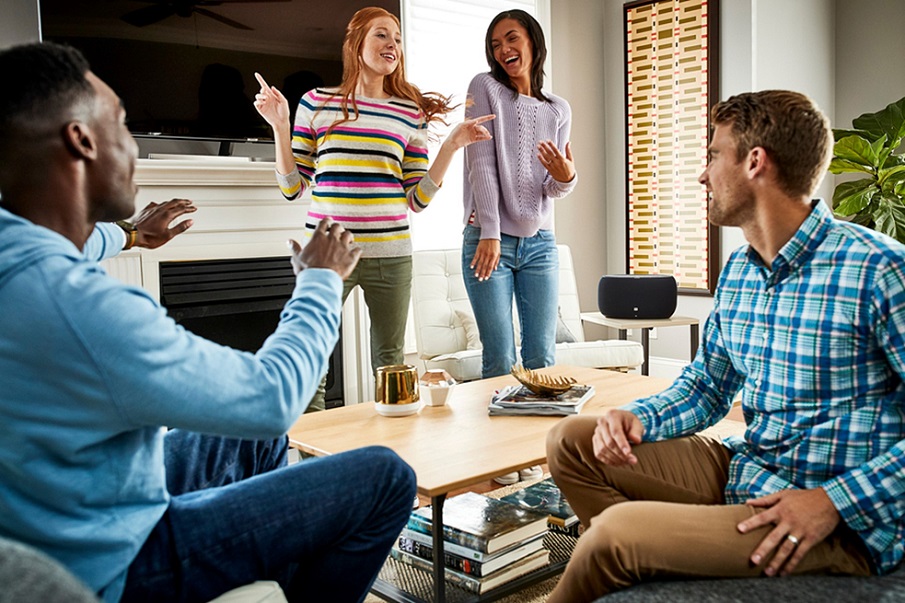 What comes to mind when you hear the term "media room"? Some people think of a home theater with a big screen TV or a projector and screen system. Others imagine a dedicated room with a high-end stereo system. And other homeowners understand what a media room is, but it doesn't seem to fit within their concept of home entertainment.
The good news is home media rooms are so customizable that they can be made into multipurpose spaces intended for a wide range of home entertainment activities. Watch movies, play online games, listen to high-end audio, or play board games, pool, or video golf in your custom media space. Keep reading to see how to upgrade the home entertainment experience at your Boston or Rhode Island home.
SEE ALSO: 4 Features That the Best Custom Home Theaters Share
Movies
By far, one of the most popular things to do in a media room is watch movies, TV shows, and sporting events. Invite your friends over for a visual experience like no other. Dim the smart lighting, lower the motorized shades, and settle back in your luxury theater seats. You'll enjoy real-to-life displays from Sony's latest 4K and 8K HDR TVs with OLED technology: high color, rich contrast, and no pixelation whatsoever. It's uncompromising quality.
The same is true with projectors. Today's models transform your movie-watching experience. Since the newest projectors use a laser light source with updated technologies, they cast images that meet and even exceed the quality you'd find at a movie theater. You'll enjoy crystal-clear images from one end of the screen to the next.
Music
Sometimes, after a busy day at work or with the kids, you just want to close your eyes and soak yourself in the sounds of your favorite songs. Your multipurpose home media room is the ideal place to do it. Turn on your high-end audio system, press play on your smart home tablet, and let the music wash over you.
Most media rooms use floor-standing, front-facing speakers to deliver impeccable audio. However, if you'd like to play music through your home theater surround sound system, you can do that as well. The point is you want to be surrounded and immersed by music. A premium speaker system from our choice audio brands, Paradigm, Anthem, and GoldenEar, can do that for you.
Mixers
But what if movies and music aren't the focus of your event? Home media rooms also serve as excellent spaces for entertaining. Let the movie, TV show, or game play in the background while you enjoy time with family, friends, or a gathering with co-workers. Sip cocktails, dance the night away, or play charades or another game while enjoying your home theater and media room space. Depending on the occasion and the size of your room, you can even have the party spill over into your outdoor entertainment area for more fun and adventure!
And More!
Is it game night?! Maybe every night is game night at your home. Whether you like playing board games, pool, cards, or charades, a media room offers the ideal place to enjoy good times with friends in a themed environment. Perhaps you like to play golf. A virtual putting green helps you improve your swing. Certainly, your friends will want to lower their handicap too. Also, while you're having a good time, you can keep your eye on the movie on the screen or listen to your favorite playlist. It's just another way a multipurpose media room accentuates your entertainment experience.

Take home entertainment enjoyment up a notch with a new home media room design. Call Audio Concepts in Newport, RI, or fill out our online contact form. We look forward to hearing from you.

No video selected.