Prepare for Superior Summer Entertainment With an Outdoor Speaker System
Get the Most Out of Parties, Barbeques, and Summer Nights With Premium Audio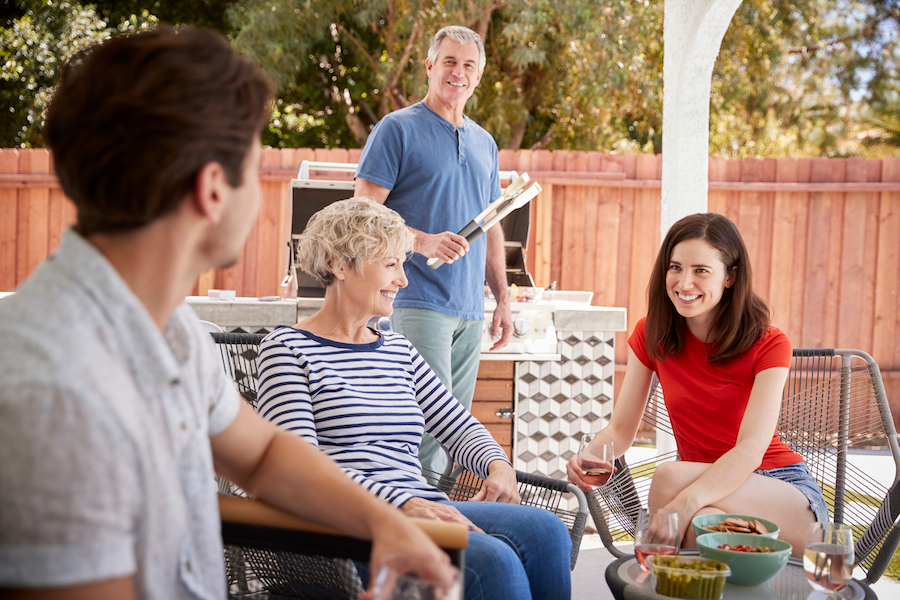 The air outside may still feel frigid, but before we know it, the weather will turn warmer, and summer will be here in the blink of an eye. After a long cold winter, there's nothing better than soaking in the sun in the backyard of your Boston area home. Make the most of your time outdoors by equipping your backyard with a premium outdoor speaker system. With speakers built to withstand all weather, you can pump high-fidelity music and sound into your space.
Check out these Paradigm outdoor speakers and see what entertainment they can bring to your home.
SEE ALSO: Enhance Your Al Fresco Fun With an Outdoor Audio System
Garden Oasis
The Garden Oasis is Paradigm's first outdoor loudspeaker series. It's great for a larger backyard where you want discreet speakers hidden in your landscaping. With Garden Oasis, you can create a distributed audio system of small satellite speakers and subwoofers installed directly into your garden. They'll provide a booming sound from their hidden location. This system is great for yards of all sizes. You can integrate as many as you need to create the outdoor audio system of your dreams.
Stylus Series
While Garden Oasis is great for a yard, the Stylus Series rules the patio. Stylus speakers are installed directly onto your exterior wall, bringing premium audio throughout your patio space. These are a great way to incorporate some background music to your cookouts and outdoor dinners enjoyed on a beautiful patio space.
Rock Monitor
If you're looking for a unique outdoor speaker that's even more discreet than the Garden Oasis, you should check out Paradigm's Rock Monitors. These speakers are designed to look like rocks and can be placed strategically throughout your yard. Your guests will be baffled trying to find where that crystal-clear sound is coming from. They integrate right into your landscaping, preserving the elegant beauty of your yard while also bringing high-fidelity audio.
Talk With a Professional AV Integrator Today
Like any audio system, outdoor sound systems are best when a professional AV integrator installs them. Professionals have the product expertise and technical knowledge to create an audio system that is distributed, so it can be heard across your yard without raising the volume. They'll strategically place your speakers and subwoofers and integrate your speakers into a control system that makes it easy to play your favorite music outdoors.

Are you ready to install an outdoor speaker system in your Boston, MA, area home? Contact Audio Concepts today! We partner with some of the best brands in outdoor AV, such as Paradigm, and will find a solution that brings premium entertainment to your space.

No video selected.