Are 4K Projectors Worth It?
Watch your favorite movies in 4K in your home theater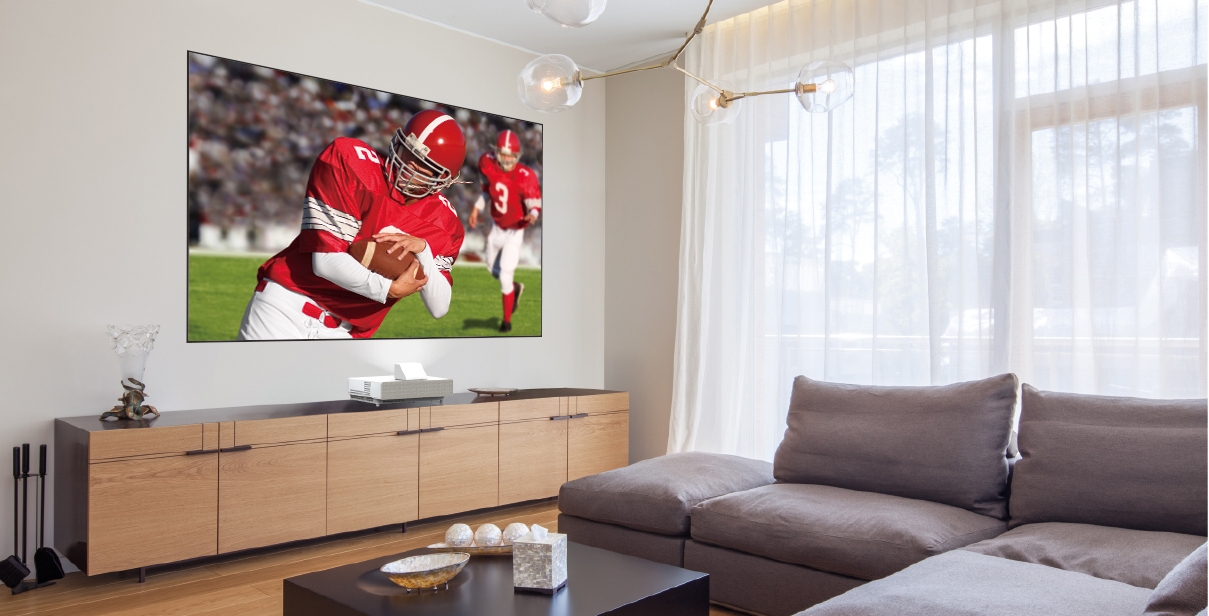 Who doesn't like high-definition (HD) videos? But with more advanced technology, a whole new generation of HD called UHD has come forward in high demand. However, there is an even better option for you, especially if you want a home theater: 4K projectors.
4K projectors are used in cinemas, but now they're accessible to anyone. You can get a 4K projector for your home and create your own little cinema at home. But are 4K projectors worth it? And what can you use with your projector to enhance your movie-viewing experience? Let's find out!
SEE ALSO: 2 Must-Haves When Building Incredible Home Theater Systems
What Kind of Content Can Be Watched on 4K Projectors?
While you can watch movies on laptops, TVs, and even on your smartphones, but nothing beats watching them on the big screen. However, contrary to common belief, you can watch more than just movies on projectors.
Many platforms such as Netflix, Amazon, and even YouTube offer 4K content that you can stream on your ultra-high-definition projector. But to match your 4K projector, you need a compatible system that can support and enhance user experience.
While it may be a costly investment, it's worth the price in the long run. Fortunately, with Kaleidescape's partnerships program with Sony, you can avail a handsome discount.
Kaleidescape + Sony
If you're planning on creating the perfect home theater in Boston, MA, you should consider investing in Kaleidescape movie systems along with Sony's 4K projectors.
The 4K projectors will offer high-class streaming with top-notch brightness and pixels to match, while the Kaleidescape system will enhance your viewing experience by connecting itself with home automation systems and switching off the lights as the movie starts. Moreover, it also activates your 4K projectors to get the whole cinema vibe for you.
With the limited-time Kaleidescape deal going on, you can purchase both home theater essentials together and save around $1,000, which is a pretty good deal to avail.
Difference Between 4K TV and Projector
Both 4K TV and projectors offer the best visuals with exceptional sharpness, high-quality videos, and clarity. The image quality of both products is outclassed, and the difference is so small that it can be easily overlooked. So why are there two different products when they offer the same level of quality?
Simply put, 4K projectors give you that cinematic feel that a TV can't offer. A projector is a clear option if you want a home theater. Plus, you don't have to worry about a projector not fitting in small spaces. So even if your home cinema is small, you can easily use a projector, unlike a 4K TV.
Turn your dream space into a reality with Audio Concepts in Boston, MA. Give us a call at 508-699-8819 or fill out an online form to create your home theater today.