4 Smart Technology Facts to Help You Achieve Your Business Goals
Integrated conference room systems promote efficiency and collaboration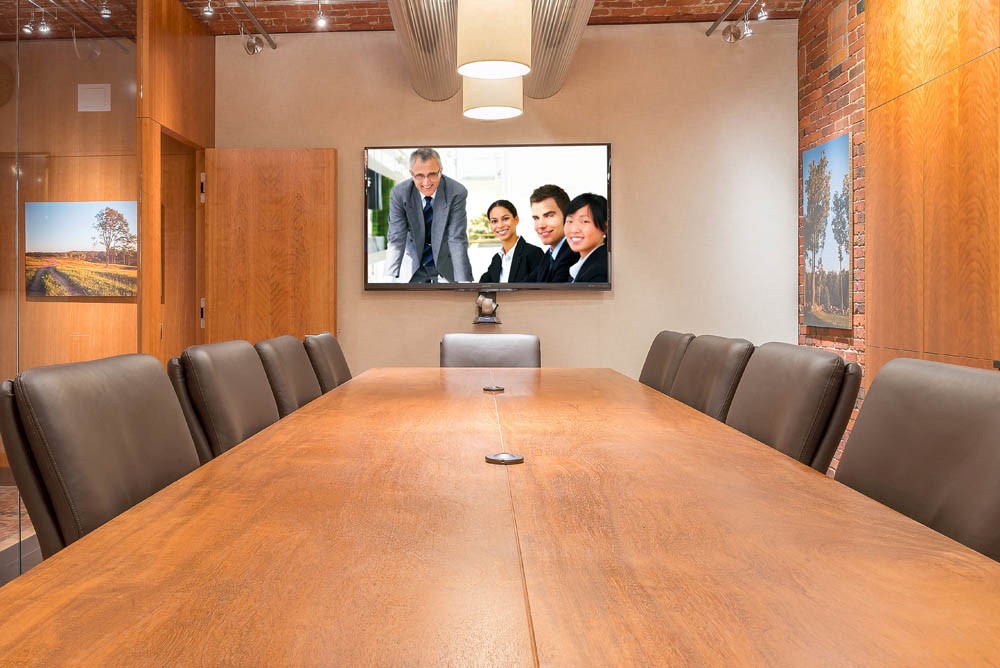 Meetings are often inefficient and ineffective. That's because many managers come in unprepared, so the daily distractions quickly get the better of them. But you're not like that. You know how to command a room and deliver the information your staff needs to succeed. That means you need top-notch conference room systems in your office that can help you make the most out of your meetings. In this blog, we'll discuss the boardroom technology you should be using to get the most out of your meeting time. Keep reading for more.
Meetings Are Inefficient
Meetings are essential, but are they efficient? Not according to ProMeet. They published a study that shows nine out of 10 people daydream during sessions. That means, if you're not commanding attention, you're wasting time. And, unfortunately, fiddling with your technology systems will bloat meeting time and cause your staff to drift off, just when you're getting started.
Meetings Cost Money
According to Attentiv, the average salary cost of a meeting is $338. And that's just for regular employees. It doesn't include leadership roles who make much more money. That indicates that while meetings are necessary, they don't come without a price tag. Making the most out of the duration of a meeting is among the most critical steps you can take to ensure efficient use of your time and money.
Meetings Are Getting Smaller
Did you know that 73 percent of meetings only involve two to four people, according to the Wall Street Journal? That's because the changing landscape of the working environment promotes free-flowing collaboration between individuals, rather than big teams. Huddle rooms are replacing boardrooms but require the same amenities, like video conferencing technology, lighting control, and telecommunications. Thankfully, smart technology has become versatile enough to facilitate both small and large meeting spaces.
Meetings Are Made Easy with Conference Room Tech
While the facts above may be surprising, they're not hard to resolve. All it takes is integrated control and professionally installed conference room technology. Command multiple devices with a single touch thanks to central consoles and touch-panel controllers. Combine AV, lights, and more into a comprehensive boardroom system that won't waste time on setup. You can also ensure reliable, secure connections between each device with advanced networking.

When you work with Audio Concepts, you can enjoy a fast, efficient, and reliable conference room system that helps you achieve stellar results. Find out how we can design a system that works for your business by clicking here or giving us a call at 699-8819 or 617-734-1800.

No video selected.